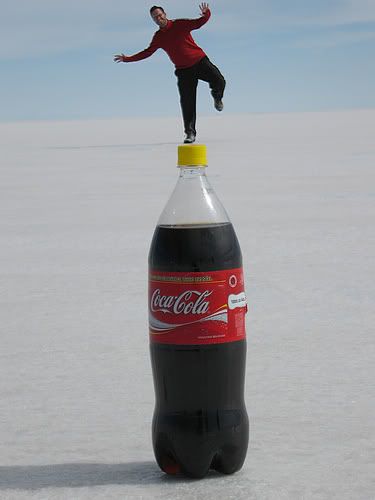 what you think the person is standing on
the bottle cap or is
far behind in the scene??
how many legs does this elephant
has??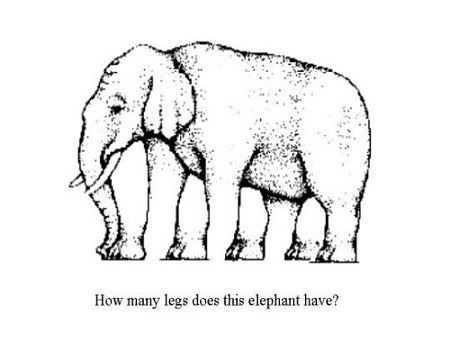 does these circles moving
??
This image has been resized. Click this bar to view the full image. The original image is sized 1024x768 and weights 316KB.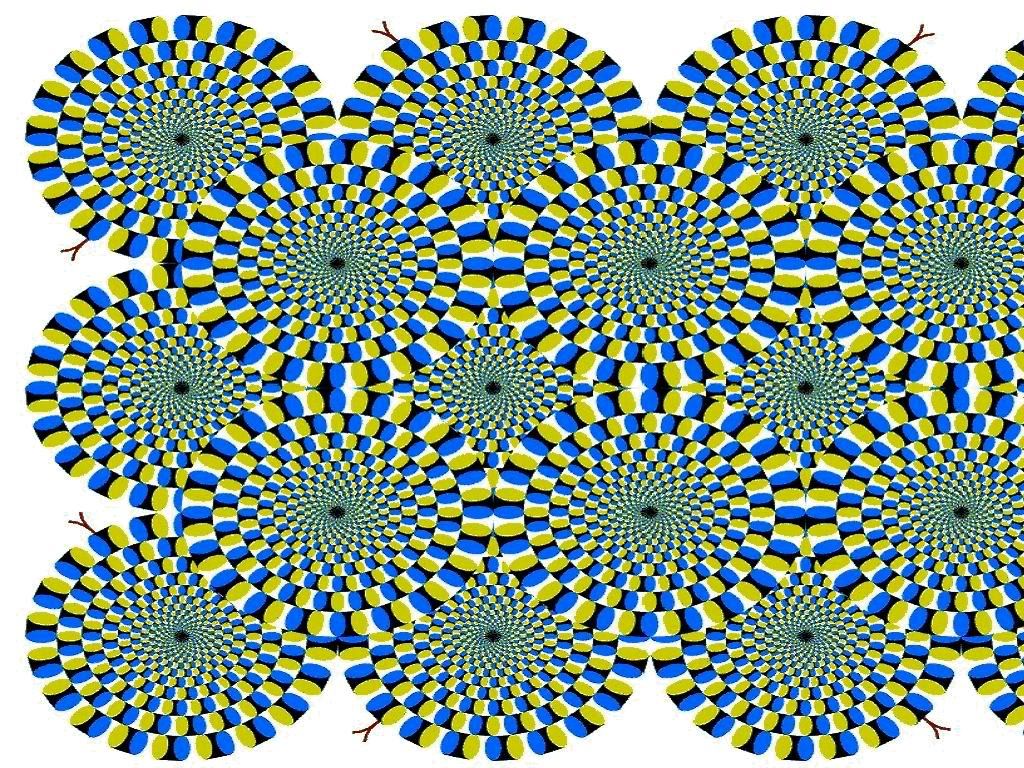 look in the face
oh these
old men
??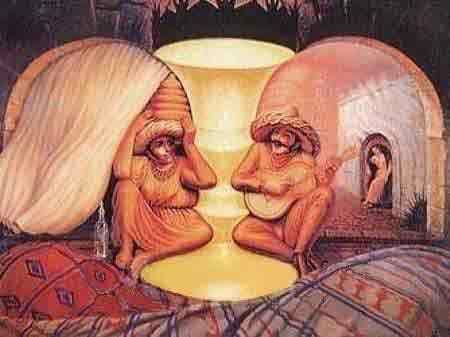 look in the center
of the darkness
??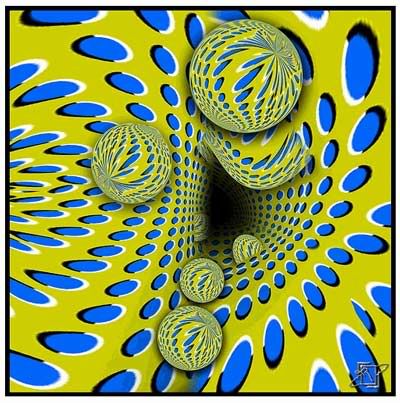 focus the + sign

in the middle. You should

start to see a green

dot

that rotates around

the circle

-

this

dot is an illusion; then

you should

see

see the purple dots disappear.... but they haven't

really gone. It is an after image effect, sometimes called

a

'negative retinal afterimage' - move your head

slightly, and the

dots will reappear

.